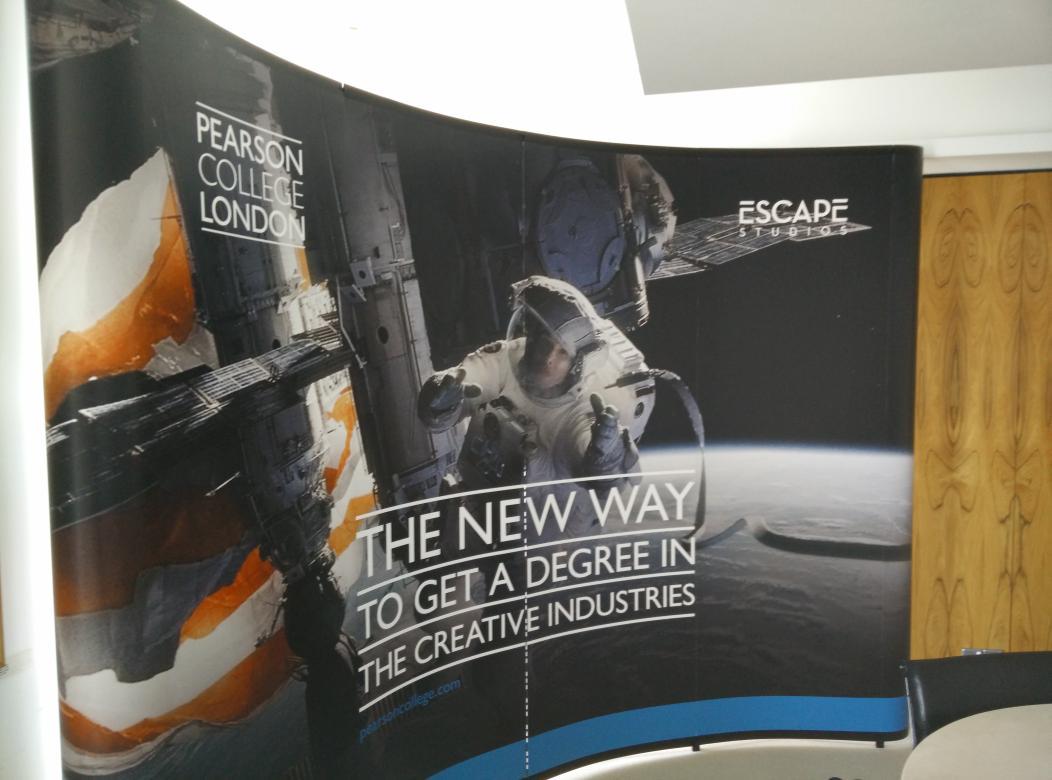 It's been a week since the first Pearson College London Open Day that I was involved in, so there's been time to digest all the facts and reflect on how the day went. But my opinion hasn't changed.
They were fantastic.
When I knew that we were holding the Open Days in venues including the embankment level and the 10th floor (11 floors between them), people had to be signed into the building and issued with a visitor's pass, and most placed they needed to go were accessible only to those with a keycard, I may have feared the worst. And with such a tightly packed schedule that any slippage could throw the whole day out, what could possibly go wrong??!!
And you know what:? Nothing did. To the best of my knowledge, everybody saw and heard what they wanted to, nobody got lost or trapped in the depths of 80 Strand, and everyone had a good time. Brilliant.
We had standing room only to hear about our new degrees in VFX, animation and games, with people asking very sensible questions and showing real enthusiasm for the subjects. Our 'taster' sessions from our head of 2D (Davi Stein) and head of 3D (Mark Spevick) let people get an idea of what they'll learn if they study with us, plus some fascinating insights into industry tricks, such as how you make a real police car fly through the air like it was blown away by a jet engine! Not something students will actually be doing in person, but understanding how you deal with these shots and incorporate them into the final footage is an essential skill.

How do they do that?
The weather played its part too, with a beautiful day giving gloroius views from the balcony.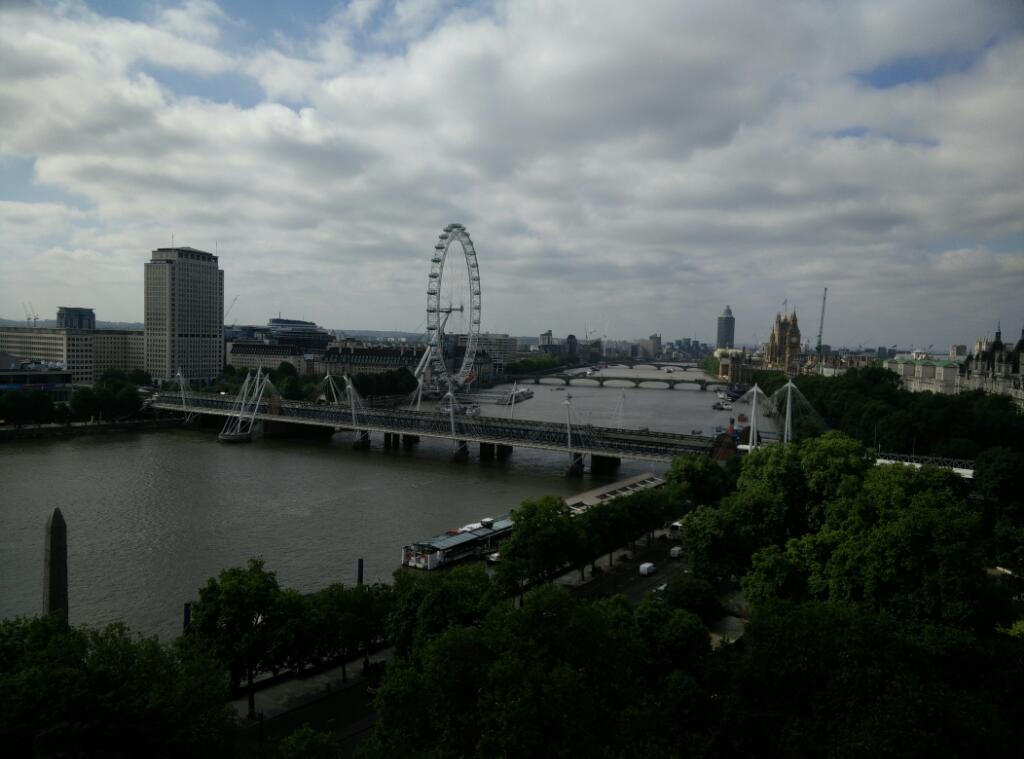 All in all it was a great showcase for the PCL degrees, and it was great to meet so many talented people who clearly already have an idea of where they want to go in life. I think we had some serious fun, which is what we're all about after all.
What more could you ask?